Data Innovation Summit 2021 | 14th-15th October 2021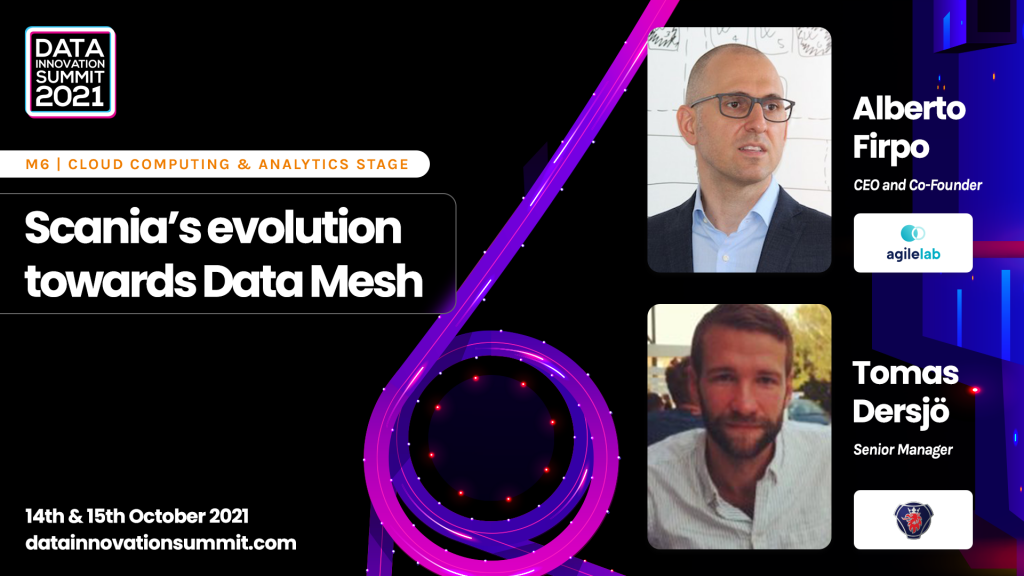 Scania's evolution towards Data Mesh - Data Innovation Summit 2021
The 6th edition of the Data Innovation Summit, held in Stockholm on 14th and 15th October, will have Agile Lab among its sponsors.
The event, the most influential one about Data, AI and Advanced Analytics in the Nordics area, will gather great international speakers and case studies from some of the most innovative companies around the world.
During the first day, we are going to have a talk about "Scania's evolution towards Data Mesh", held by Alberto Firpo, Agile Lab CEO & Co-Founder, in partnership with Tomas Dersjö, Senior Manager of Scania.
Since the Data Innovation Summit will be a real hybrid event, we will wait for all visitors at our stand, on-site or virtually, where we will focus on the latest developments in Data Engineering, Data Science, Machine Learning, AI, Analytics, and much more.