Hold my Beer: Kubernetes loves Ansible - 13th January 2021 | 6,30 PM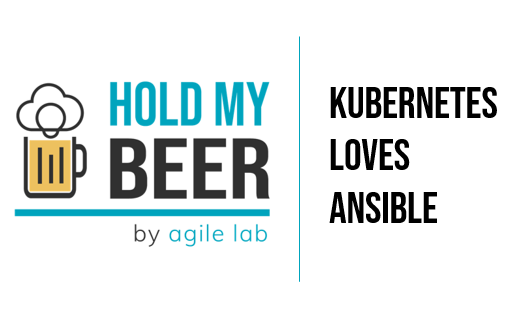 A new Hold my Beer event: next January 13th, at 6.30 PM, we will talk about how to configure a Kubernetes cluster using Ansible.
Speakers:
- Mario Vitale -A DevOps Engineer @ Flixbus who loves playing music, fitness, videogames and open source. He will be the main speaker of the event.
- Carlo Ventrella, SRE Engineer @ AgileLab will support Mario during the talk.
- You: for a fruitful discussion, everyone can take part. The more, the merrier!