Hold my Beer: Recommendation systems for beer lovers - 17th February 2021 | 6,30 PM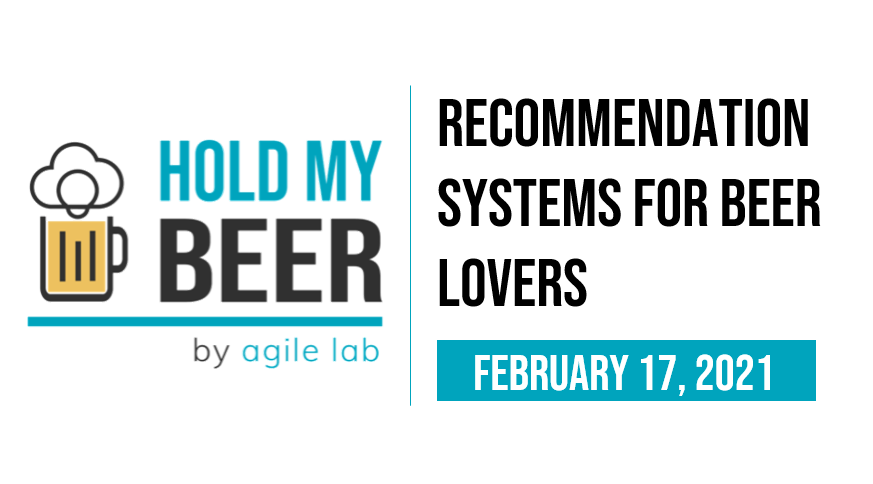 Do you wish there was a system that knew what your next favorite beer would be?
During the next meetup, you can figure it out and participate in creating your own beer recommendation system.
With Paolo Tomeo, Big Data Engineer with a Ph.D. in Recommendation Systems, Riccardo Fino, Data Scientist and Statistician, and Lorenzo Graziano, Data Engineer and Computer Scientist, you will be able to create your beer recommendation system.
This meetup offers a gentle introduction to recommendation systems and is well suited for those who have never had a chance to learn more about the topic. The more experienced ones will find extra insights and could help us and other participants with interesting stories and hints.
We hope to come out of this meetup having learned something from you as well.
Don't miss the event: 17th February 2021 - 6,30PM.