How Enel Group built a data mesh architecture with Dremio and Agile Lab - June 9, 2022 | 9 AM CEST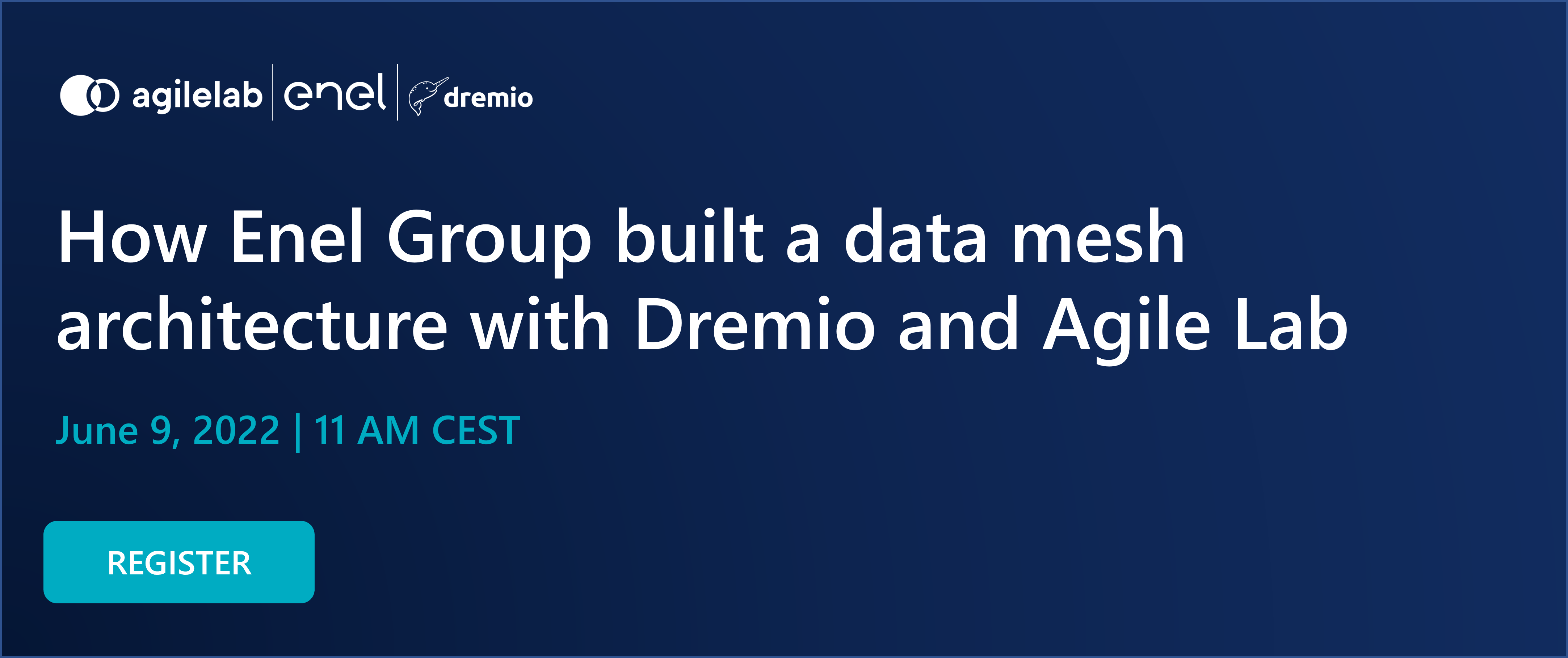 Data teams are facing greater demand for data to satisfy a wide range of analytic use cases. But providing access to all of their data across business units, regions, and cloud environments is a major challenge.
In this webinar, with:
- Nicolò Bidotti, Big Data Architect at Agile Lab
- Jeremiah Morrow, Partner Solution Marketing Director at Dremio
- Achille Barbieri, Senior Project Manager at ENEL
we will talk about how Enel Group, one of the world's largest electric utility companies, partnered with Agile Lab to implement Dremio as a data mesh solution, and provided data consumers with a unified view of their data.
Don't miss!