WEBINAR - Boost your data strategy by leveraging Data Observability and Data Mesh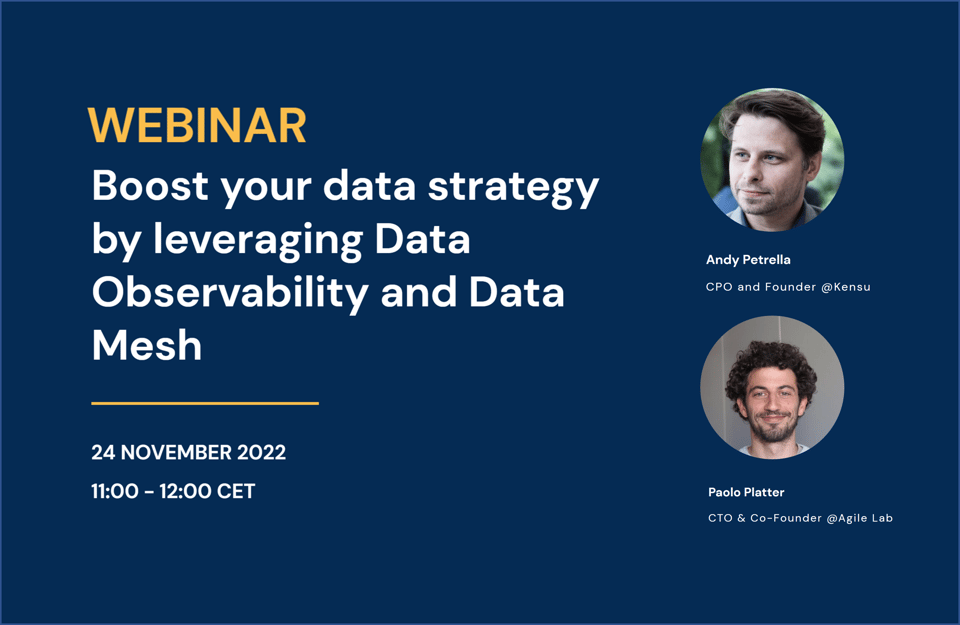 As data is not driving the business anymore but is the business, data teams have to manage data usage at scale. To do so, they can leverage two new trends: data mesh and Data Observability.
In this webinar, with:
-
Paolo Platter

, CTO and Co-Founder at Agile Lab

and
- Andy Petrella, CPO and Founder at Kensu
we will talk about how
data teams can scale up leveraging Data Mesh and Data Observability
simultaneously without losing the trust of data users due to data issues or misalignments.
Don't miss out!