May 2022 - Agile Lab News

Agile Lab has developed Data Mesh Boost, a ready-to-use solution to manage the entire life cycle of your Data Products: starting from the creation and ending with the consumption, speeding up the time to market and lowering implementation costs.
Discover more!
Data Product Specification
Roberto Coluccio, Big Data Architect & Project Lead at Agile Lab, talks about a practical approach we are using with some important customers of ours to enable the automation needed by their platform supporting their Data Mesh. Read the article!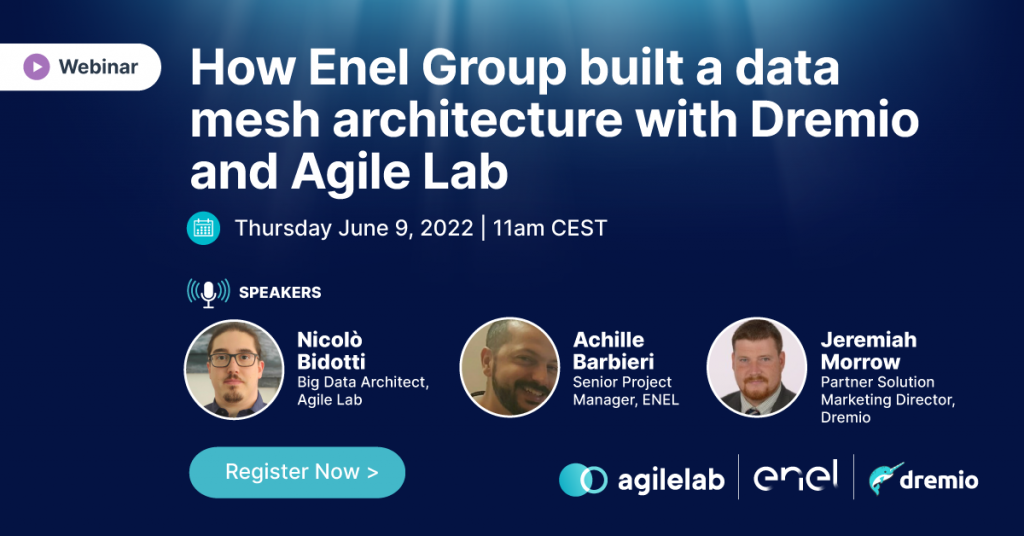 Learn how Enel Group worked with Agile Lab to implement Dremio as a data mesh solution for providing broad access to a unified view of their data, and how they use that architecture to enable a multitude of use cases.
Register soon!
Big Data & AI Torino Group is back with a new HYBRID MeetUp! On the next 14th of June, with Emanuele Maffeo, Senior Big Data Engineer at Agile Lab, and Mattia Zeni, Solutions Architect Data & AI in Databricks, we will talk about how to implement data pipelines using Azure Databricks and about Data Lakehouse Platform with a focus on Delta.
Reserve your seat or join remotely!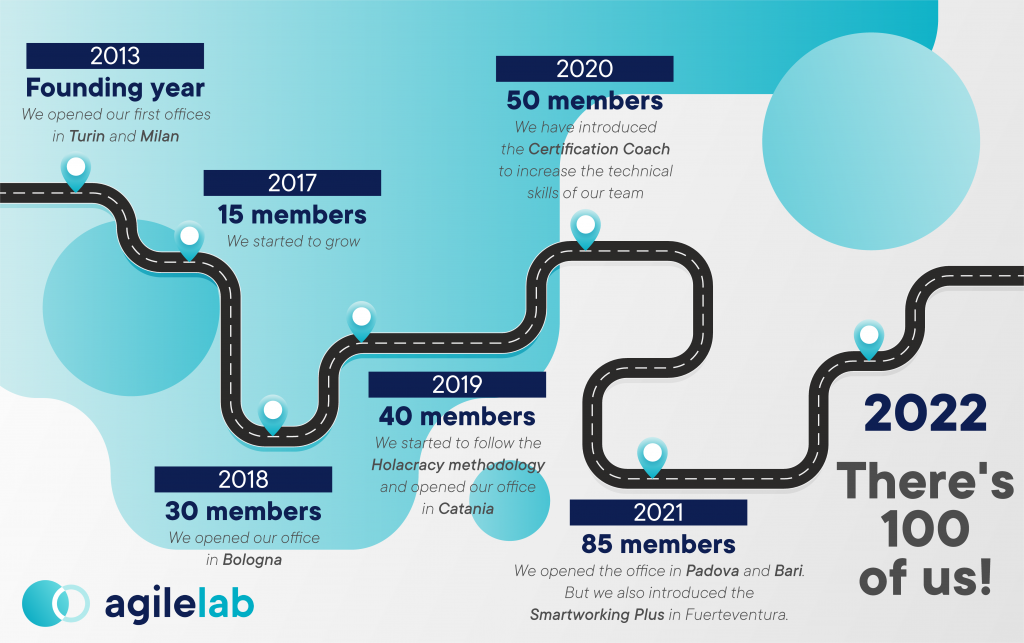 Last month we officially reached the goal of the th employee!
We are immensely proud of our ever-growing team, which brought in years of experience and expertise to grow Agile Lab. Their commitment and dedication drive our success!
But we do not want to stop!
We are always looking for the best talents on the market and we give you the Top 10 reasons to choose us!
Check out our open positions and find the one that's right for you.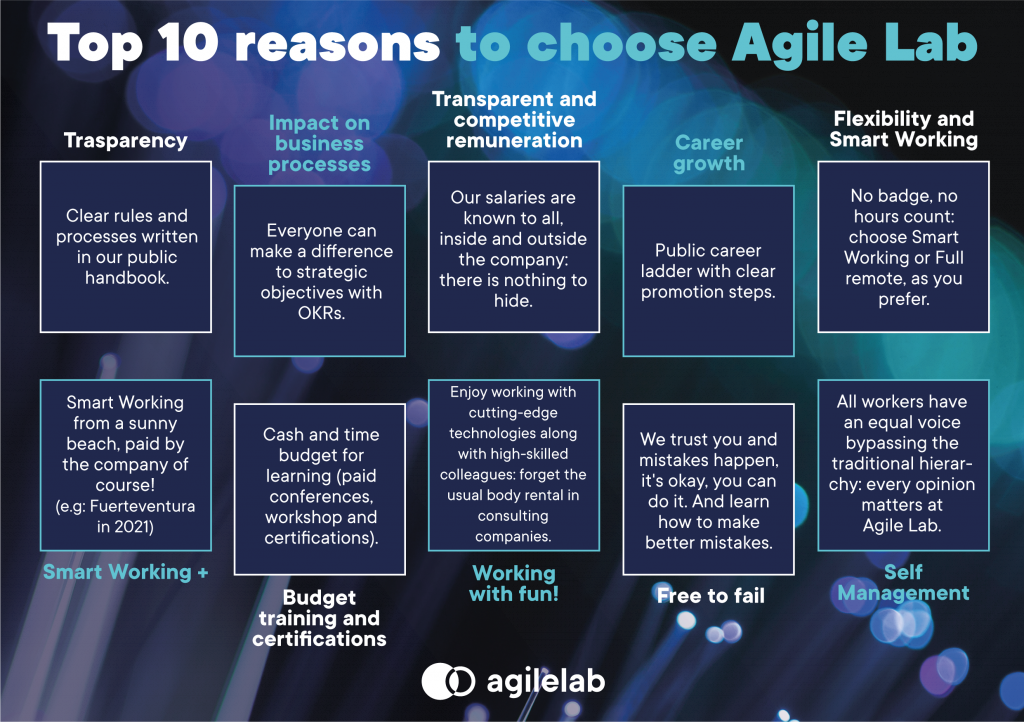 Stay tuned!