September 2022 - Agile Lab News
What's in store
September 2022
Welcome to the September 2022 issue of the Agile Lab's newsletter!
Last one was a little shorter then usual, but this time we have a lot to unpack. Let's start!
In this issue:
• 🛫 Big Data London 2022
• 🗿 Data Mesh and Monolith Integration
• 🎤 Paolo Platter about our lessons learned in our Data Mesh journey





Given these hot days, we will keep it short but you will still be up-to-date about us ☀

On September 21st and 22nd we spent two amazing days at Big Data London event talking about how data management is evolving and how companies can drive their way towards Data Mesh. Roberto Coluccio, Data Architect at Agile Lab, and Stefano Patti, Head of Data Architecture and Technology at Unicredit, had an amazing talk about Unicredit migration strategy towards Data Mesh.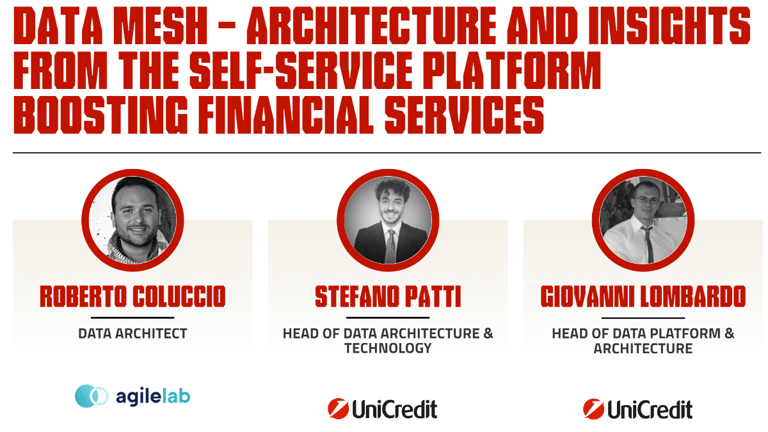 🗿 Data Mesh and Monolith Integration
Is your company in the stage of breaking data monoliths to enable integration with Data Mesh? If the answer is yes, read the article by Ugo Ciracì, Engineering Leader at Agile Lab, to learn more.

🎤 Data Engineering Podcast: Useful Lessons And Repeatable Patterns
Interviewed by Tobias Macey, host and producer of Data Engineering Podcast, Paolo Platter, CTO at Agile Lab, shares some of the considerations to make when deciding if data mesh is the right choice for a company. Listen here.

📅 Data Mesh 101 MeetUp
On September 29th, at 7PM, Data Mesh Italia, the MeetUp group intended for Italian Data Mesh enthusiasts who want to socialise, share, learn, and deepen experiences and topics related to the Data Mesh scenario, is having its first online event "Data Mesh 101". Learn more and reserve your seat!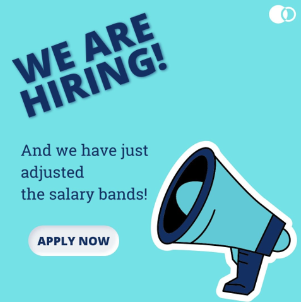 We are always looking for the best talents on the market!
Check out our open positions and find the one that's right for you.
Stay tuned!