Streaming events using Knative and AI in Ambient Assisted Living - Tech & More - 13th May 2021 | 6,30PM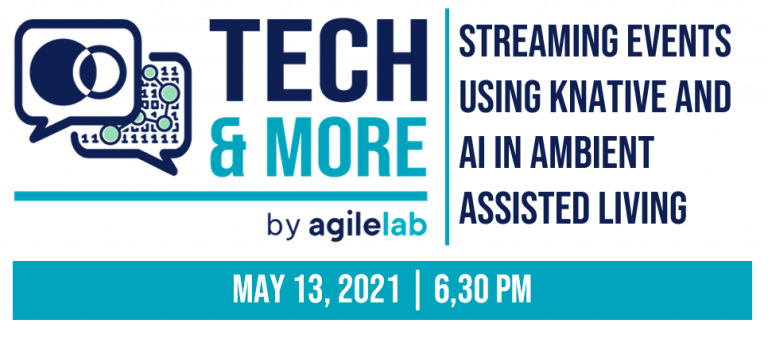 AgileLab Bari is ready for its first Tech & More!
On 13th May at 6,30 PM, we are going to present 2 projects, regarding Big Data and AI, completely made in Apulia!
Pierangelo Di Pilato, Big Data Engineer @ Agile Lab will present Knative and the project he realized, during last Google Summer of Code, to send streaming events using Apache Kafka.
Corrado Tatulli, Software Developer & Researcher Scientist at Exprivia S.p.A., the second speaker, will talk about some applications of AI in medicine.