Agile Lab @ CIO - CISO Nordics Summit 2023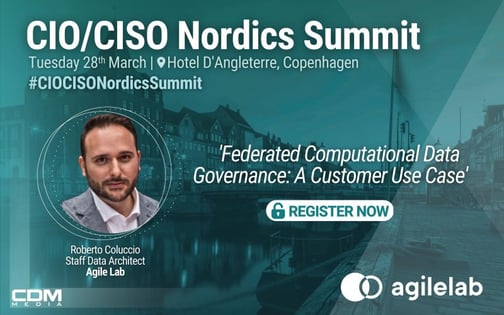 The 2023 edition of CIO/CISO Nordics Summit will take place in beautiful Copenhagen, Denmark, on the 28th of March.
Roberto Coluccio, Staff Data Engineer & Project Lead and Øyvind Dave, Nordic Sales Executive, will attend the event and meet fellow data enthusiasts. We're excited for some networking opportunities and look forward to discuss all things data.
Roberto will also hold a presentation about a case study of ours which includes Federated Computational Governance and the benefits this approach provided to one of our clients.
CIO/CISO Nordics Summit is dedicated for business leaders that drive value for their organizations. The summit offers a diverse schedule of focused learning sessions, one-on-one meetings, and networking opportunities.