Let's meet at Data Innovation Summit 2023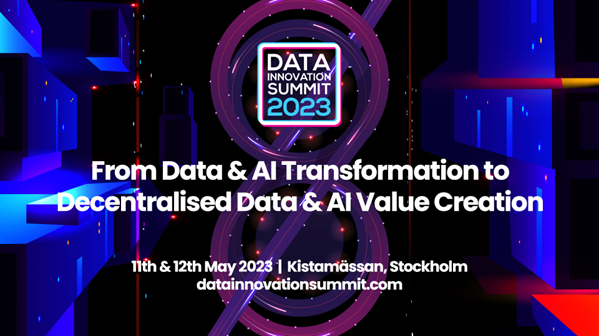 We're very excited to announce that we'll be participating at Data Innovation Summit 2023.
The event will take place between 11-12 of May in a hybrid format at the Kista Convention Center, in beautiful Kista, Sweden. We'll be speaking just before lunch, between 12:10-12:30 CEST on the M2 Data Engineering & DataOps Stage. The stage focuses on tech stack, software infrastructure and ways to architect and implement on-premise, hybrid cloud-native data pipelines and infrastructure to enable analytics and machine learning on rich and quality datasets.
Our session will surely work up an appetite, as it will be quite the ride. Our presentation: A revolutionary journey towards the Data Governance shift left will be held by Paolo Platter, our Co-Founder and CTO & Stefano Patti, Head of Data Architecture & Technology at UniCredit & Tomas Dersjö, Senior Manager at Scania. You won't want to miss it!
If you won't be able to make it, let's have a chat at our booth: A16, Agile Lab. Aside from great conversations and the best coffee you'll have at the conference (Italian, of course), try your hand at our Elite Data Engineering trivia game.
The Data Innovation Summit is the biggest Data & AI Event in the Nordics, and one of the most influential Data/AI events, globally, where the newest and the most innovative Data/AI projects, strategies and technologies are presented, with 300 speakers, 2500+ delegates and online viewers from more than 50 countries.
Find out more about the event here: https://datainnovationsummit.com/