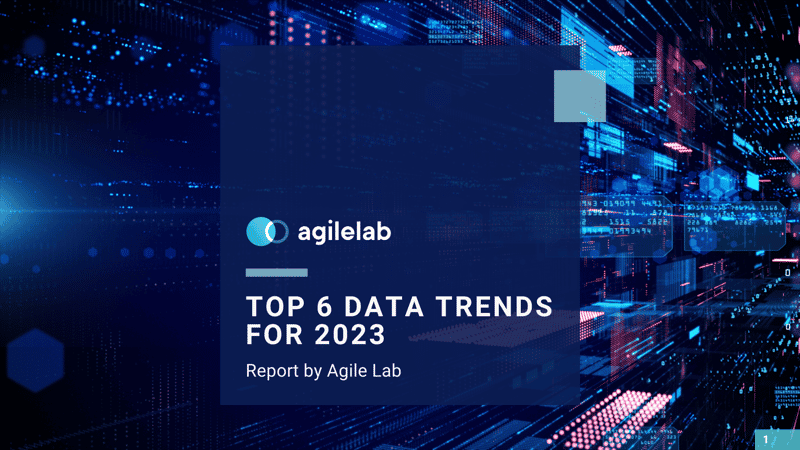 Top 6 Data Trends for 2023 - Report
The need to be truly data-driven is a long term objective for modern enterprises that wish to stay ahead of the curve, but the world of data can be difficult to keep up with. Agile Lab has identified 6 main data trends for 2023, in order for you to:
Extract actionable insights through Data Management
Navigate through the complexity of proper governance at scale
Understand and respond to internal and external changes
According to Harvard Business Review only 26.5% of companies have successfully established a data-driven organization: While trends are ephemeral by nature, as we move into the new year, we can recognize how both the lessons learnt in the past year as well as the challenges that are currently impacting companies from a market, environmental, organizational and technological standpoint, help in shaping the priorities and necessities for data experts in 2023.
What's in this report?
Productization of Data

, to achieve faster delivery of value and ROI in the long term

Data Governance

, to reduce lock-in and optimize costs

Significant Changes to Vertical Markets

, to address which are the industries that face the most particular challenges

Speed of Delivery

, to manage, protect and value data quickly and efficently

Broader Adoption of Data Mesh

, to address the challenges given by traditional architectures

New Key Skills required

, to achieve success in "engineering" data production and delivery

Read the full report, fill in the form below and download the Top 6 Data Trends for 2023 to get ahead of the curve.