Discover, Elevate and Productize your data
Witboost is a modular platform, that can solve many real-world Data Engineering problems, by empowering enterprises to discover, elevate and productize their data, and build automated data platforms driven by data governance best practices.

It provides a real and high fidelity view of the entire lifecycle of your Data Components. Starting from the creation and ending with the consumption, it removes overheads, IT expenditures, reduces time-to-market, and helps companies become data-driven.
Witboost comprises of a series of modules. These are building blocks that can work as standalone modular solutions to address and solve a single need or problem. They can also be combined to create the perfect all-encompassing platform for your company.
Get started with Witboost in our step-by-step documentation of the platform, which covers the prerequisites, how you can create, deploy, and consume your first data component, how you can manage your computational policies and much more.
Get started in minutes with our new Witboost Starter Kit, now available with two features that let you hit the ground running: Templates and Provisioners.
Discover the Witboost Modules
Try Out Witboost

Try out Witboost by cloning templates, creating policies and building data components. Here's an example based on Covid-19 datasets: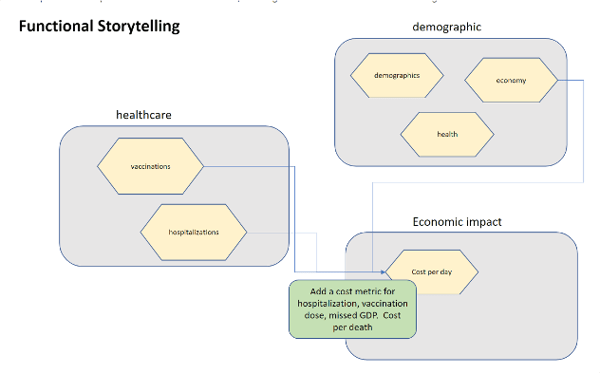 Covid datasets are your operational system, and now you need to start to craft domains and Data Components in the analytical space. In this context we have three domains:
Demographic

Healthcare

Economic Impact
The overall documentation is guiding you to create your first Data Components about vaccinations, but then you can continue to create other Data Components also in other domains and connect them to each other.
The technological stack is already integrated in the playground so there is no much work for the Platform Team, even if they can create new governance policies. Instead, the Data Component team can start to clone templates and follow this walkthrough.
This sandbox starts with all permissions needed in order to implement all the required features and process and share data as a product.
Our goal is to set up a workflow that automatically reads Vaccination CSV data from Google's Covid Dataset, stores it in a database, and creates an output port for users and other data components to read from. In order to achieve that, we will use:
Airbyte

to transfer the data from the source to a database in Snowflake

Snowflake

for the storage and output port functionalities

An

MWAA

script for the orchestration part
The following illustration summarizes the proposed solution for a Data Component architecture: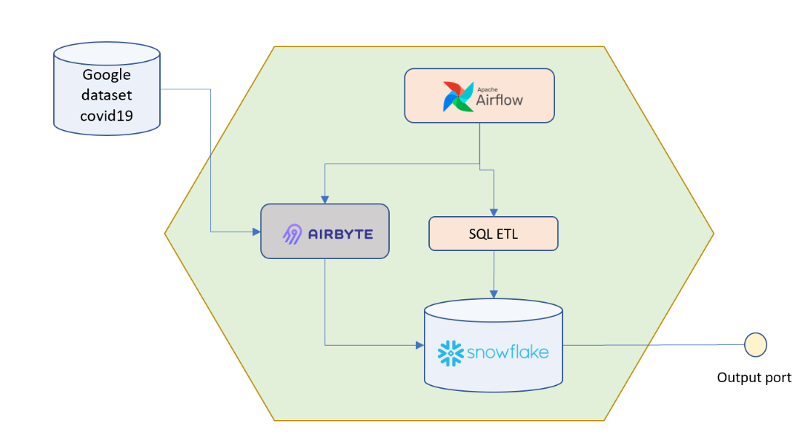 Want to see more of what

Witboost

can do?


Make it your Playground!