DATA PRODUCT PROVISIONING
Data Product Provisioning implements a Utility plan that provides self-service capabilities to seamlessly deploy Data Products without any human intervention.
Thanks to this module, witboost incorporates all the standard quality
controls into the distribution phase.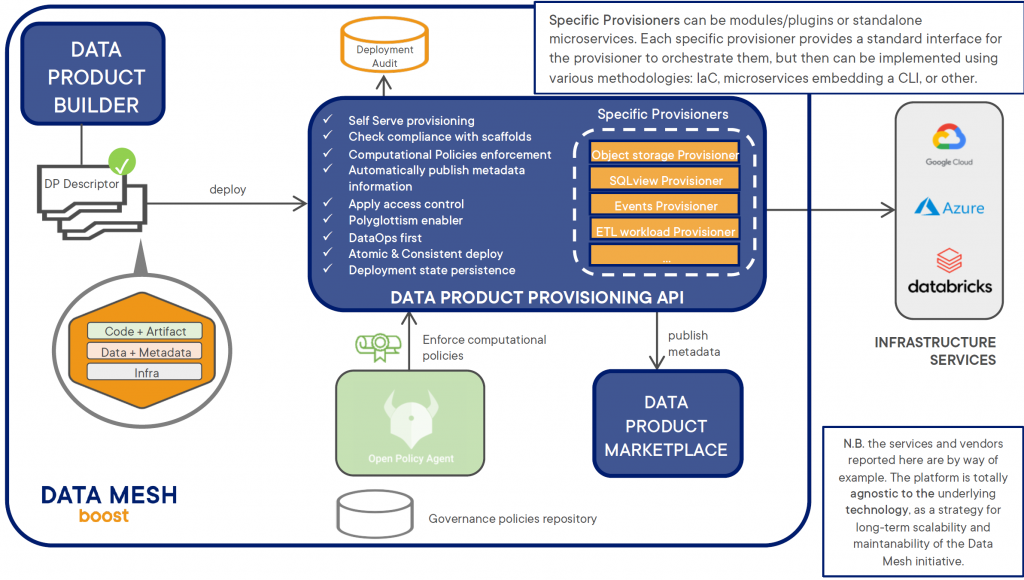 The Provisioner makes a Data Product a consistent and atomic deployment unit, offering standard APIs to let the user monitor the status of the provisioning operations. The Provisioning Coordinator is the main entry point of the Provisioner module and it works as a dispatcher for all the components' deployments to the Specific Provisioners. Each specific provisioner – modules, plugins or standalone micro services – provides a standard interface for the Provisioner to orchestrate them, but the can be implemented using various methodologies: IaC, microservices embedding, or others. The Provisioning Coordinator will interact with the Marketplace and the Data Catalog to communicate the deployment outcome.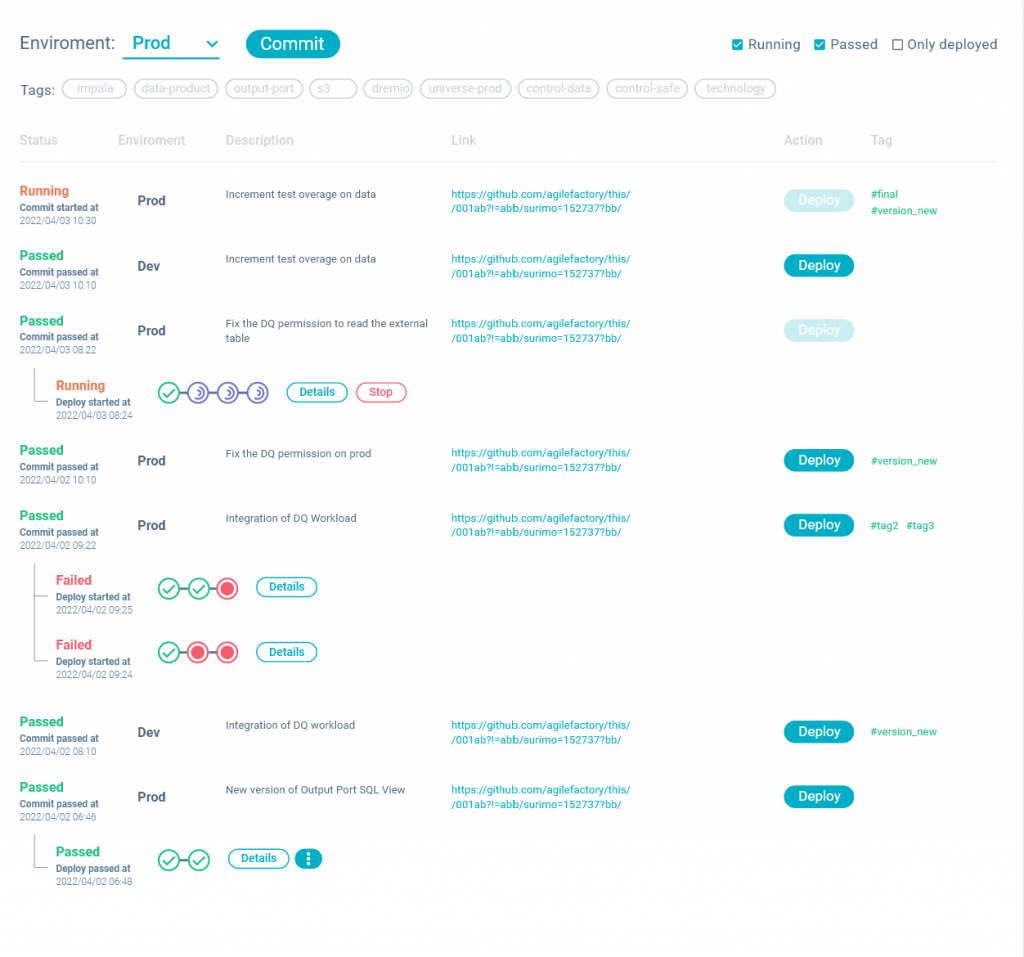 For policy enforcement, witboost provides a validation engine inside the Data Product Provisioning module. This leverages Open Policy standards to enforce compliance with the template and all computational policies defined by the federated governance team.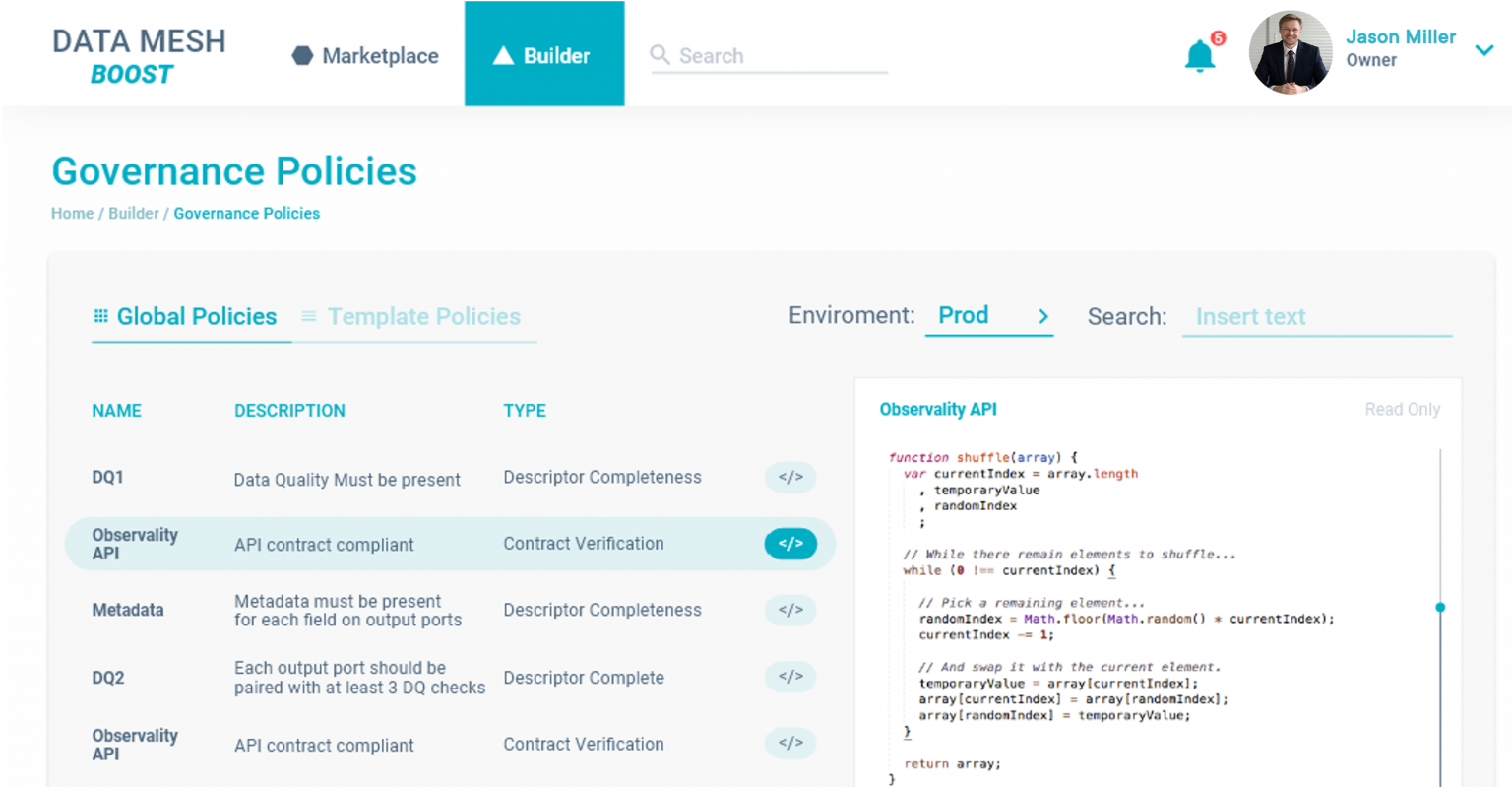 Would you like to know more?