Data Product Provisioning implements a Utility plan that provides self-service capabilities to seamlessly deploy Data Components without any human intervention.
Automate end to end the provisioning and the deployment of a data initiative, data infrastructure and applications
Reduce the overall process lead time and boost team autonomy
Orchestrate all the components and integrate with computational policies to enforce governance before the data is going into production
Thanks to this module, Witboost incorporates all the standard quality
controls into the distribution phase.
Get started in mere minutes with our new Starter Kit. Orchestrate all your components by using each of its projects:

Provisioners: actual implementations for a specific technology that is customizable.
Scaffolds: projects that can be started from scratch if you want to implement a provisioner yourself.
Control Plane for Data Driven Use Cases
Control all your resources with a single-pane view of data initiatives.
Quickly gauge which initiatives pass or fail the policy checks.
Drill down and fix initiative in the same window.
Manage each release version.
Learn everything there is about provisioning resources and deploying data applications in our Data Product Provisioning Documentation. Written by our engineers, discover how the Provisioner functions and deploys its flows.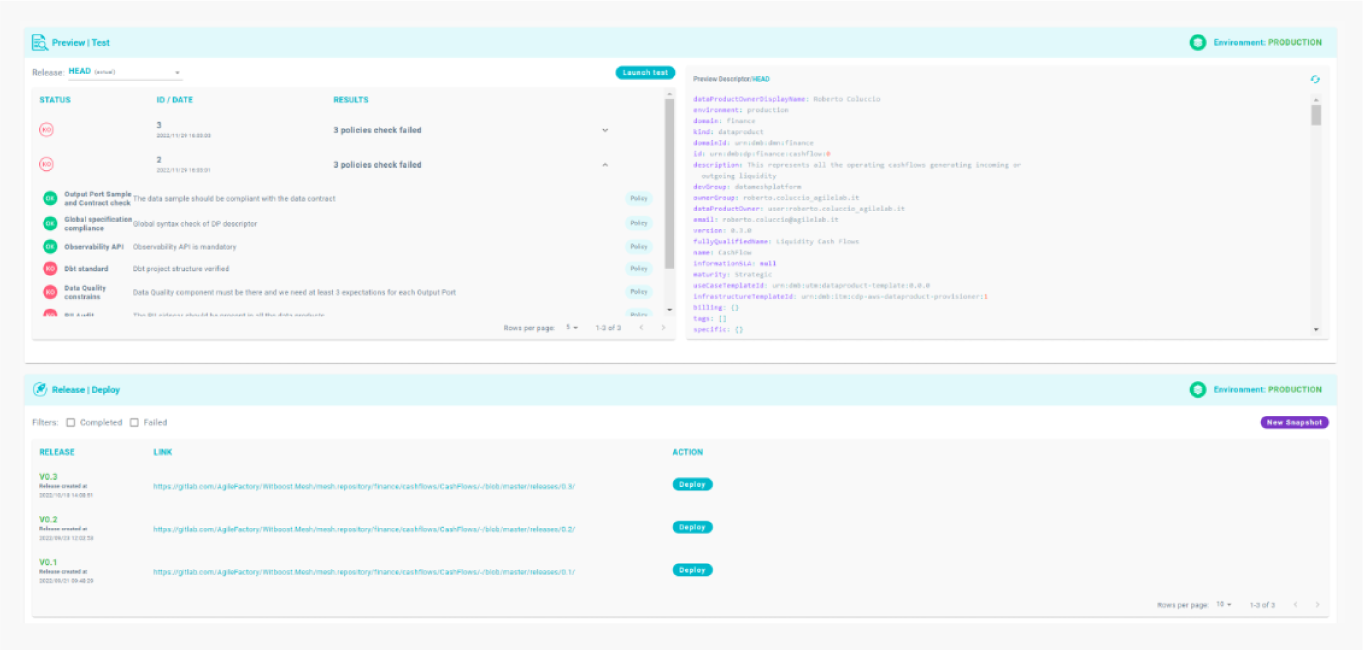 Coordinate Complex Provisioning Tasks
Automate and orchestrate complex deployment of data initiatives.Create infrastructure and applications in quick succession.
One-click deployment experience even for complex projects.
Read how automating complex provisioning for data applications is a game changer for enterprises.
See the Provisioner in Action