Leveraging templates, an organization can build a simple Data Product in 5 minutes, already compliant with standards and without requiring specific expertise in the Data Mesh paradigm.
The standards and formalisms are already built into the templates. witboost eliminates the burden of managing multiple repositories, saving time on infrastructure setup, software design, CI/CD, and standards implementation.
All the components, technologies and patterns useful to build effective data products can be provided through templates: You are completely free to define your building blocks to deliver effective data products.

Providing a catalogue of easy to clone templates is a foundation to reduce the time to market and the quality of your data products. When a template is cloned, it automatically goes into the Data Product repository structure that organizes the code repository to reduce human errors, enable automation, and improve the developer experience.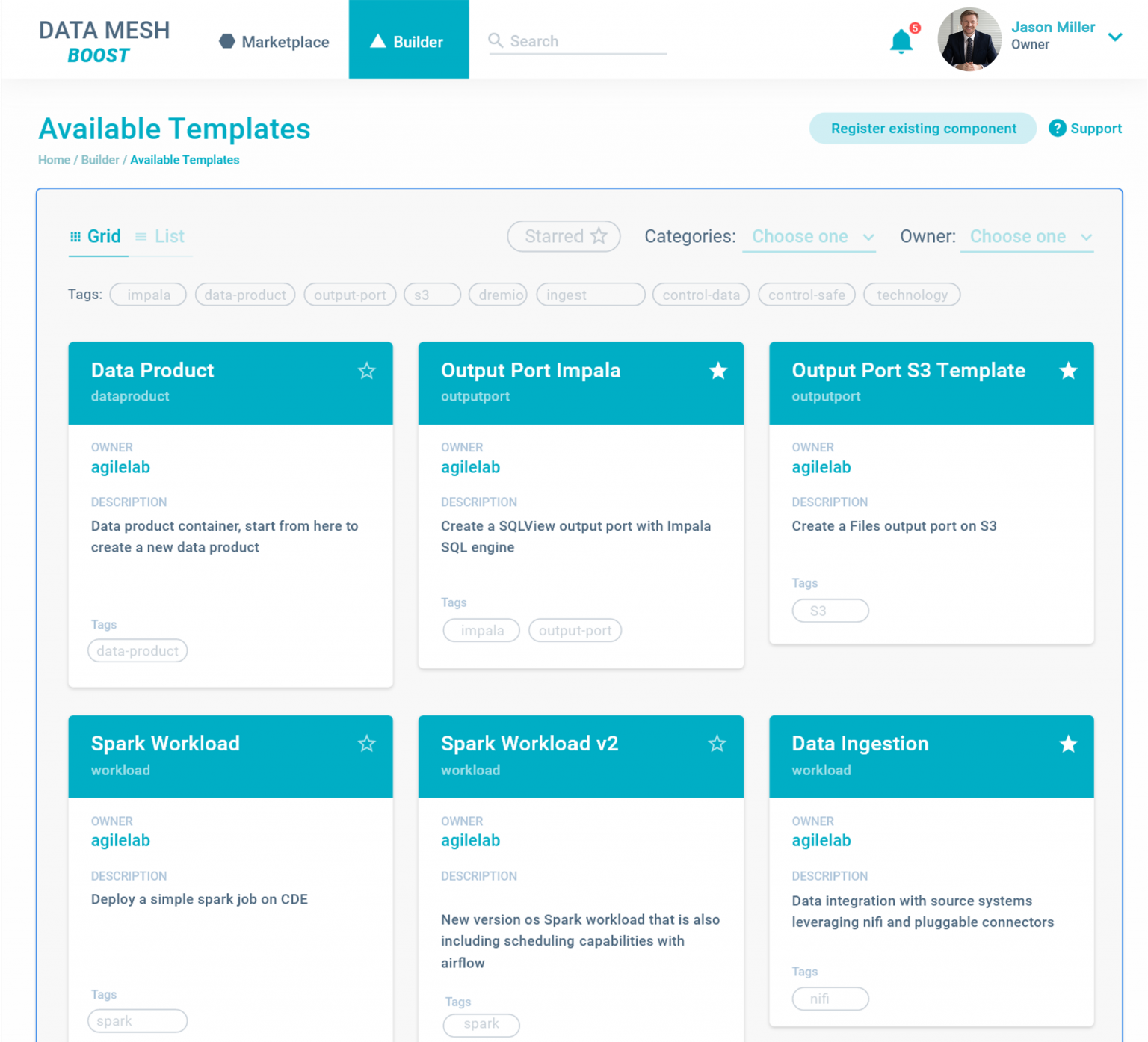 Without scaling back on autonomy, witboost significantly diminishes the complexity both at the infrastructure and technology level: The full life-cycle of templates is automated and you can import whatever component in your data product in seconds, allowing you to implement your domain specific business logic.
Would you like to know more?