Create reusable, tested and validated templates that are fully automated and are instilling best practices, software quality and security, thus becoming tech agnostic. Create computational governance policies acting at deploy time and runtime, collecting results in a unified location for better auditing and monitoring. Manage the end-to-end governance process of your data components.
Forget about technology or vendor lock-in thanks to technology agnostic principles. Fully extensible and open for customizations through plugins and microservices on backend and frontend. Streamline your workloads by generating a consistent user experience for the entire set of activities to be performed. Streamline the data engineering process and improve the overall development.
Establish transparent and automatically enforced contracts between the platform and its users, creating guardrails for a better, high quality and secure data initiatives. Use your data toolbox to provide the necessary tools to monitor and audit the data pipelines, data access and usage.
The platform is built with often-ignored data security in mind. Protect the organization from data breaches and compliance violations. Implement Data Mesh, Data Lake, DWH and ML platforms with high quality standards and velocity, moving at the speed of business. Don't let your data lag behind business decisions.
Get started in minutes with Witboost Starter Kit, first release now available with two features: Provisioners and Templates.

Speed
Witboost reduces the time, effort and costs of data centric initiatives, improves platform user experience and reduces cognitive load.


Reduce burn and disconnection of governance, improving automation and enforcement, while reducing overall risks.

Collaborate
Collaborate more effectively with other members of the data team and other stakeholders, allowing the creation of a community of practice.

Tech Agnostic
Increase your ability to innovate, gaining technology agnosticity and lowering the cost of technology evolutions.
Data Product dependencies
Data Product configuration
Computational Governance Platform
Automate and enforce governance along the whole process
Increase overall quality standards and reduce compliance risks

Create and maintain a centralized repository of human and machine readable computational policies, automating their execution and allowing to manage their life cycle

Gain full visibility on policies results and drill down to a specific resource if necessary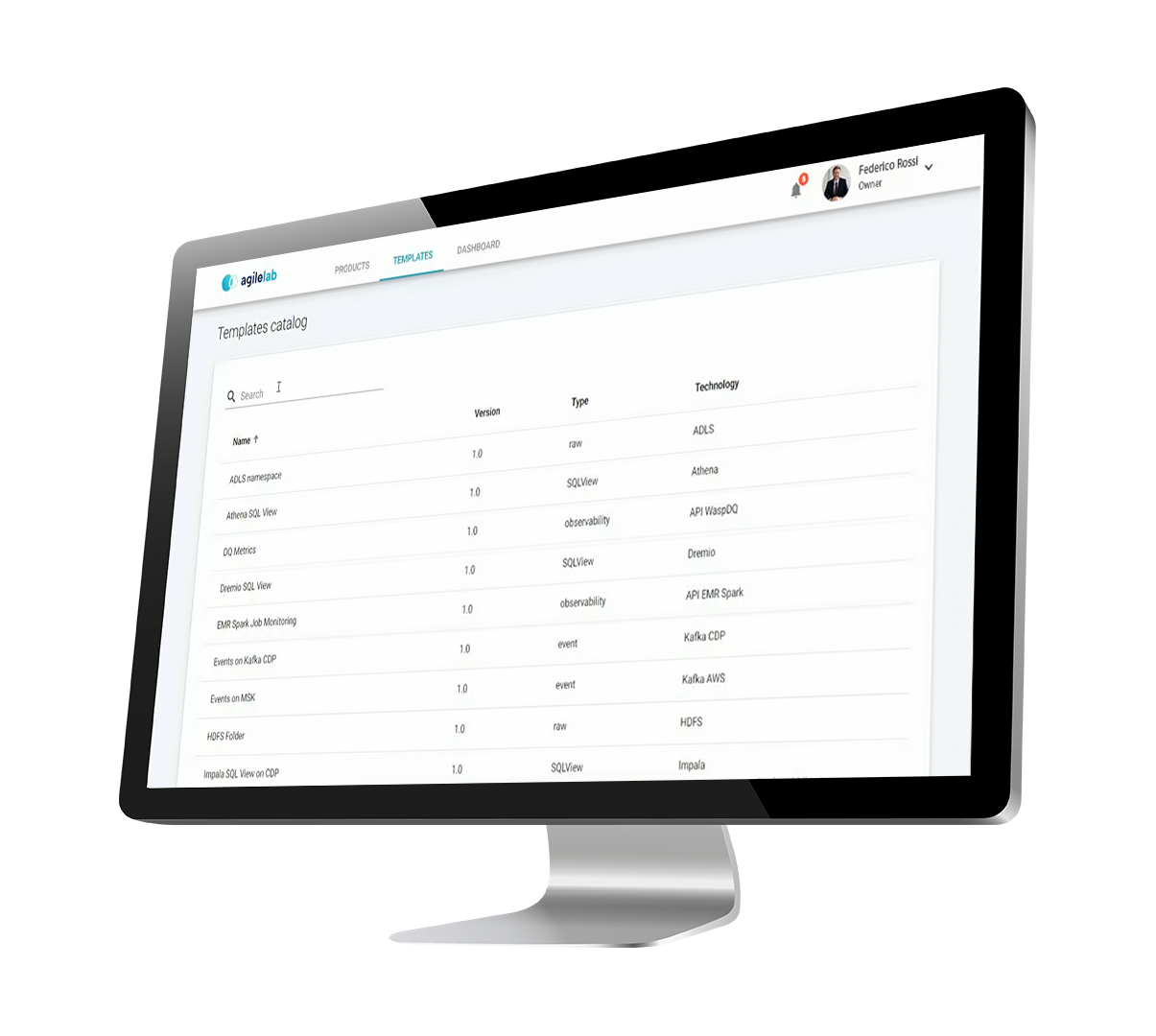 Data Product Provisioning
Automated deployment and access control
Automate end to end the provisioning and the deployment of a data initiative, data infrastructure and applications



Reduce the overall process lead time and boost team autonomy

Orchestrate all the components and integrate with computational policies to enforce governance before the data is going into production