witboost
Supervise your architecture and speed up data product delivery
witboost provides a real and high fidelity view about the entire lifecycle of your Data Products. Starting from the creation and ending with the consumption, speeding up the time to market and lowering implementation costs.
In order to let Data Consumers smoothly interact with Data Products, the modules allow a unified view to discover, understand, trust and monitor, enabling a frictionless and trustful relationship between Data Producers and Data Consumers.
The solution also act as a starter kit, with different ready-to-use templates and good practices already implemented.
Addressing your DMS needs has never been so easy!

75% time saved on implementation
Quickly develop and deploy quality and compliant Data Products from day 1, enabling faster adoption and effectiveness at the domain level.

Automated computational governance
Automatically enforce computational policies defined by the federated governance team.

100% technology agnostic
Easily adopt changes, introduce a new multi-cloud strategy or add multiple technologies to an existing data mesh implementation.

Scaling to reach data excellence
Customize KPIs, identify the value produced and create incentive plans to improve your mesh effectiveness.
Data Product dependencies
Data Product configuration
Data Product Provisioning
Zero manual operations in deployment
and access control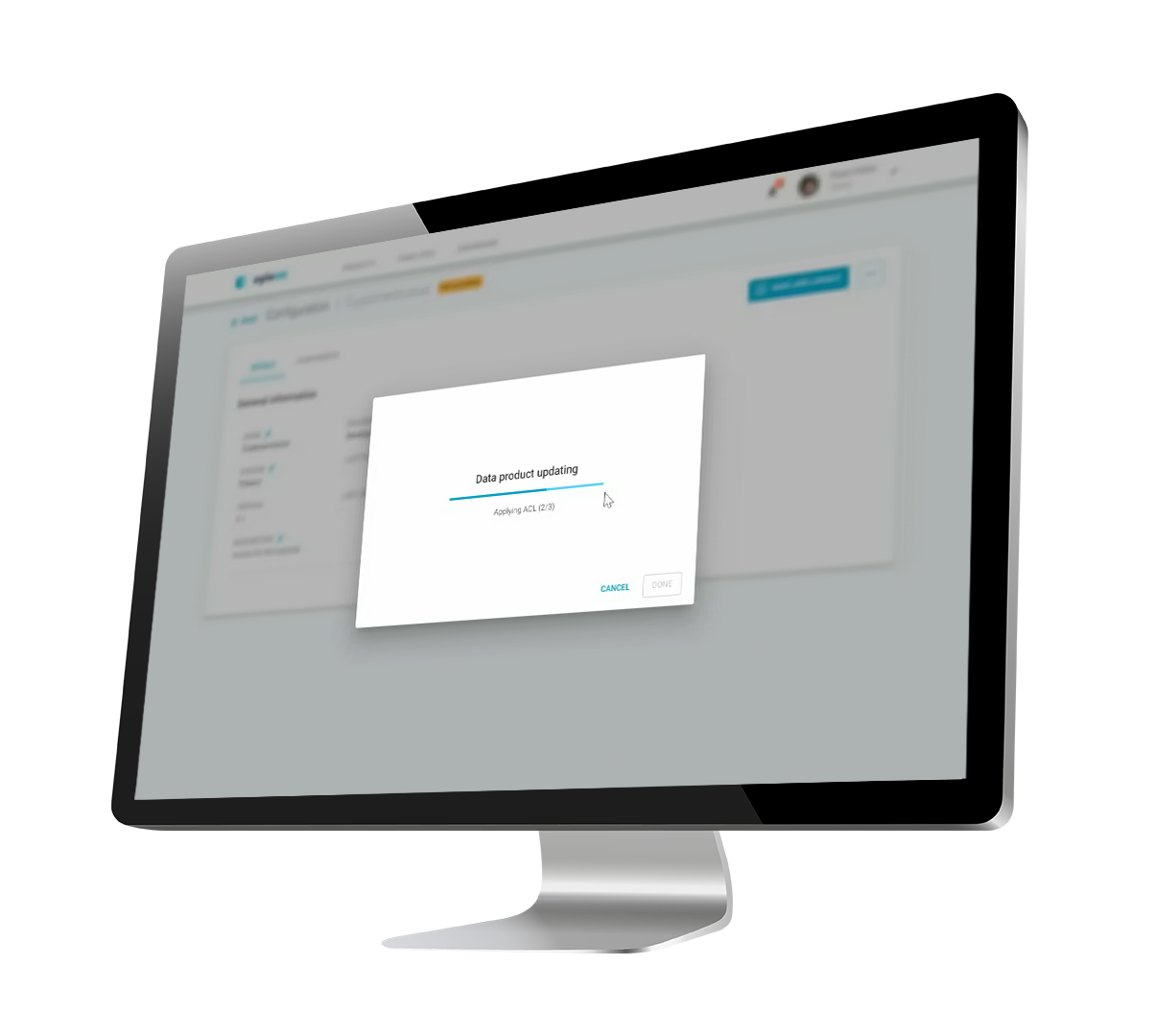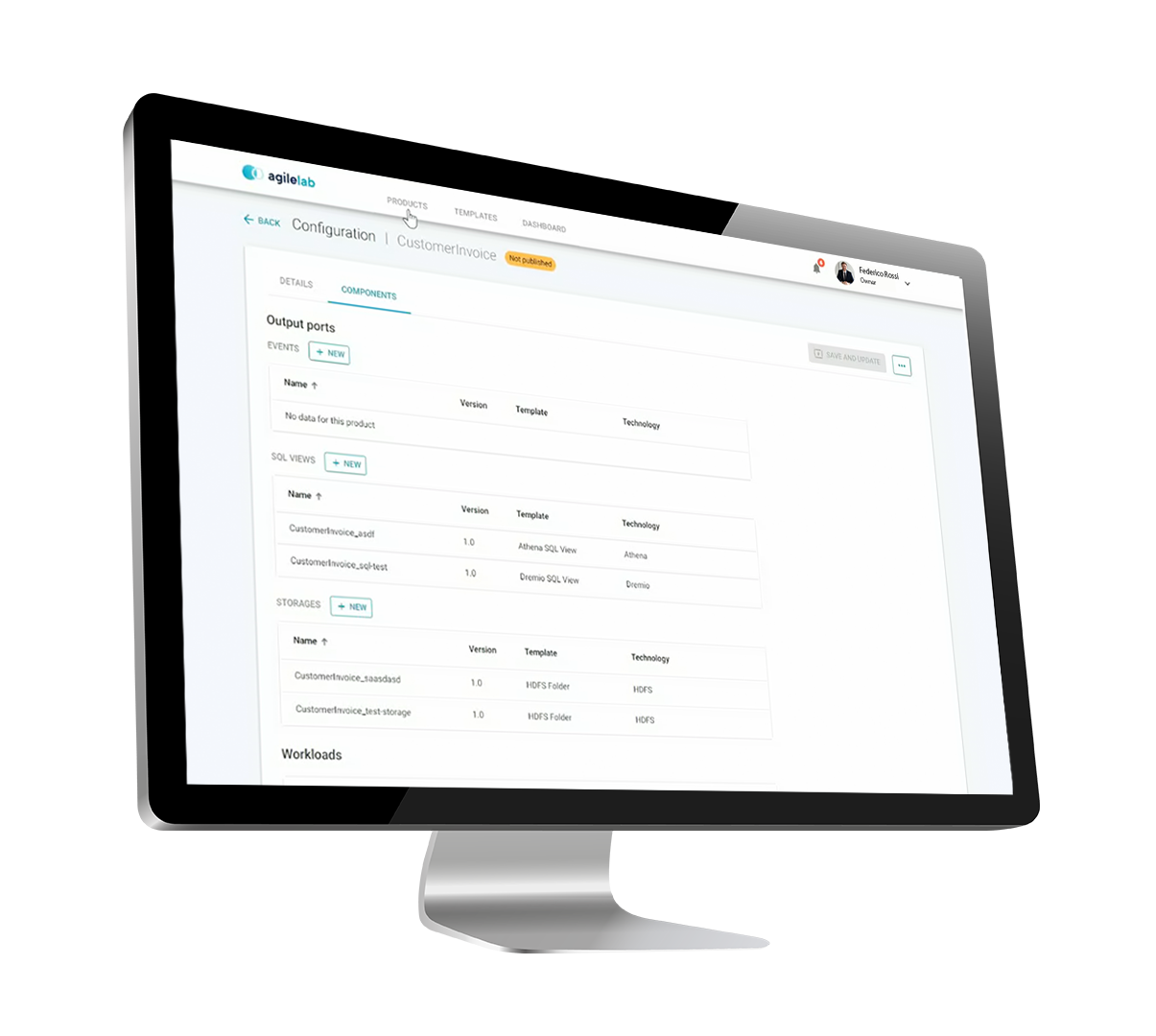 Data Product Builder
Codeless UI to set up the data products in a few clicks

Data Product Templates
From days to minutes to build a new data product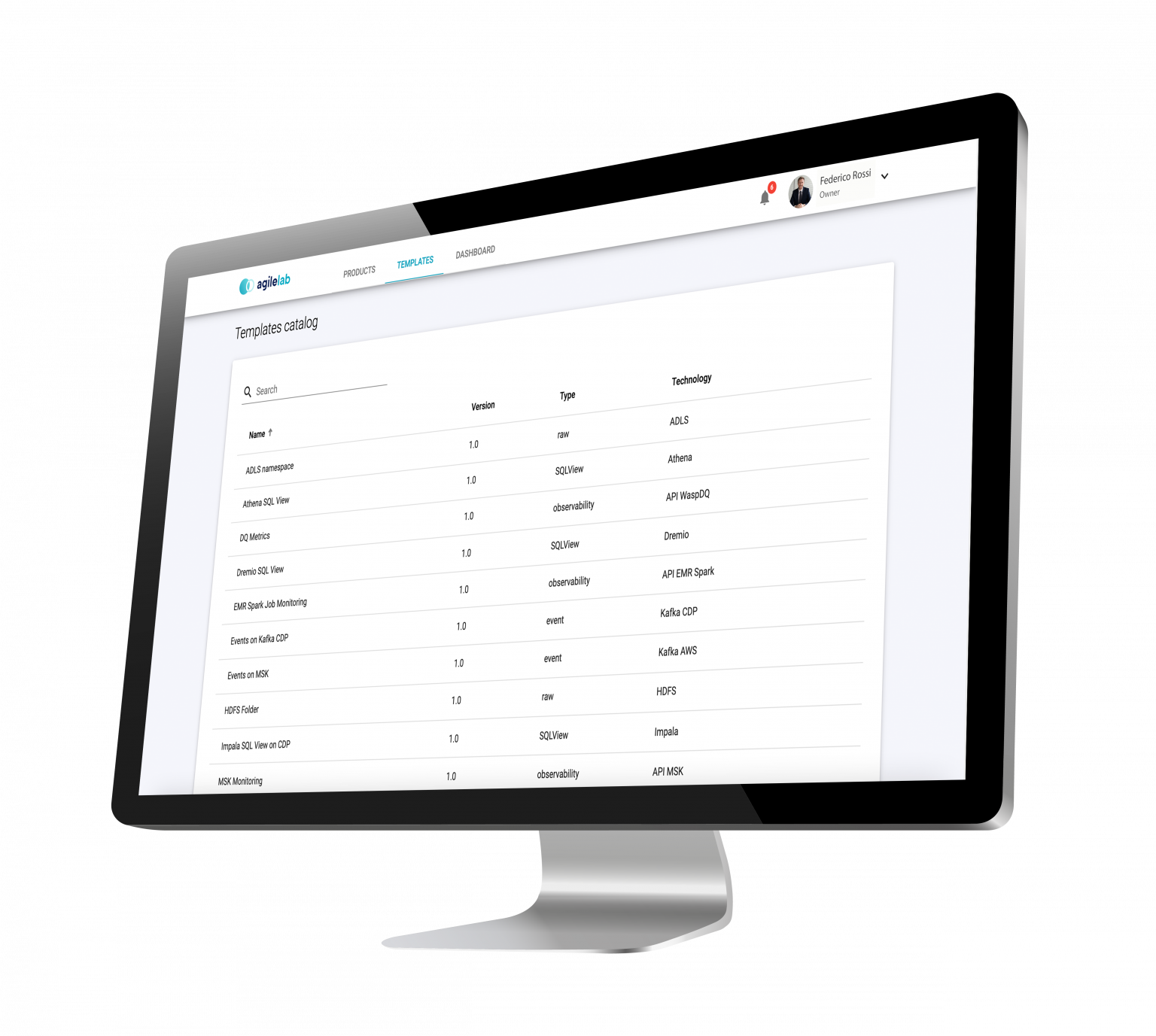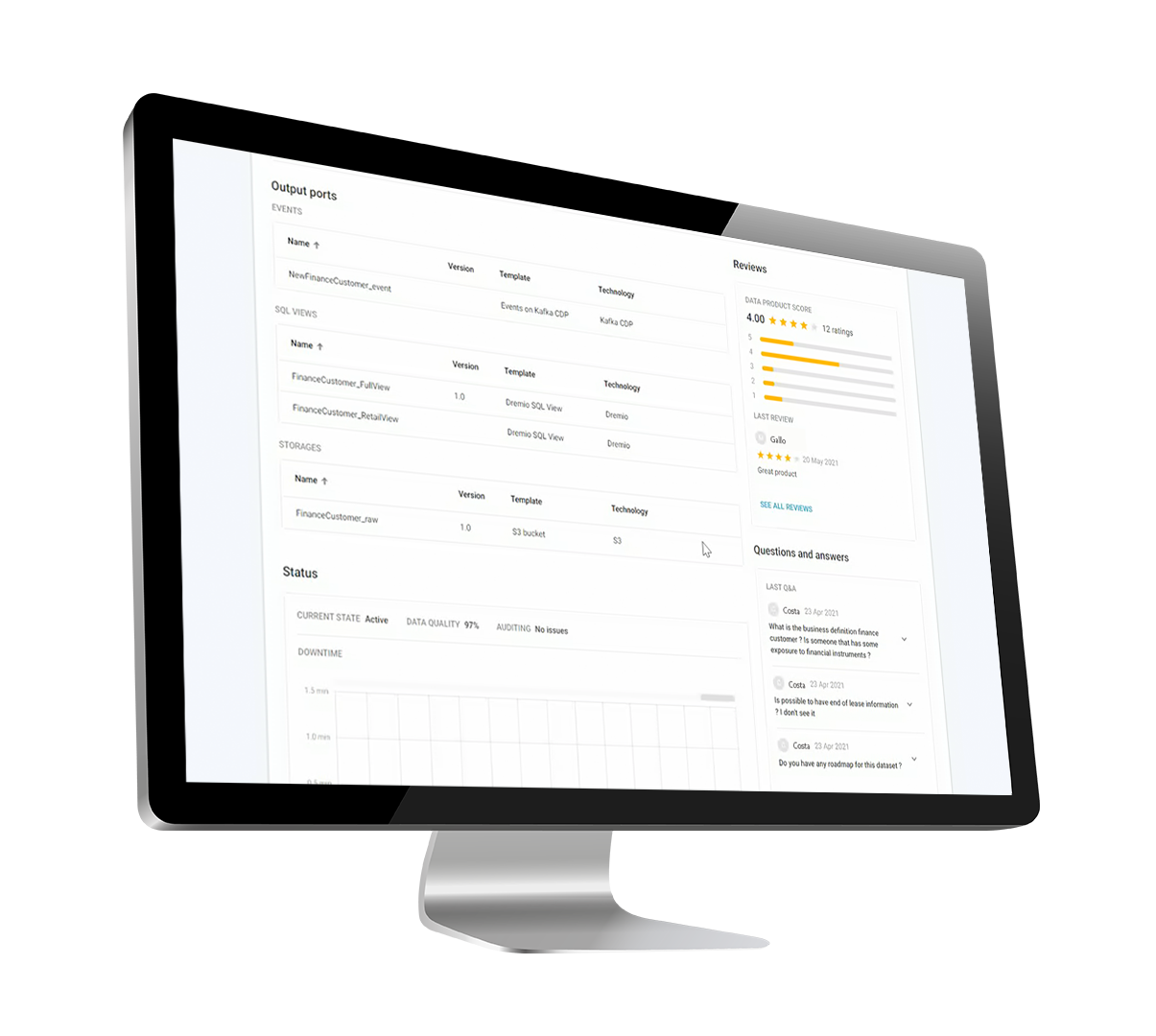 Data Product Marketplace
Direct interaction between data consumers
and producers
Would you like to know more?