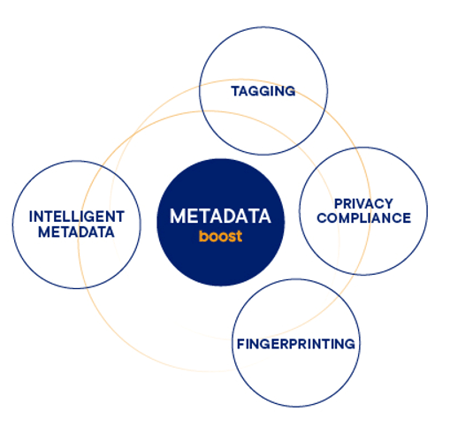 METADATA boost is designed to definitely speed up both creation and management of metadata, allowing you to design fast processes and leverage all the help of smart automation, while maintaining full control.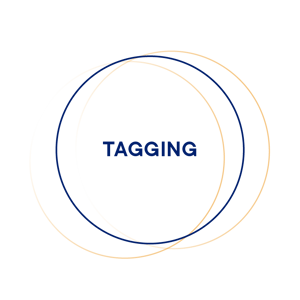 When you have to reclassify a huge dataset of unstructured information (like a list of URLs or financial transactions), witboost Tagging is the perfect tool for the job.
With witboost Tagging you can try different cathegorization rule sets and get a classification score for each, so you can then deploy the one that yields the best results
witboost Tagging seamlessly integrates in the witboost environment, but it can also effectively function as a stand-alone solution.
Automatically generate metadata information for your data.
Metadata management is one of the most challenging and time-consuming processes in a data management platform. It requires considerable effort and a lot of distributed accountabilities to keep metadata aligned when datasets change.
Organizations conscientiously invest in creating their first metadata dictionary, but typically they underestimate the effort needed to keep this up to date.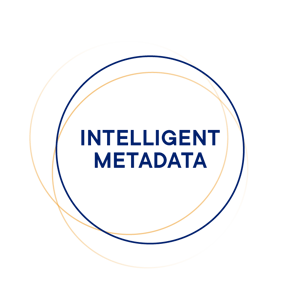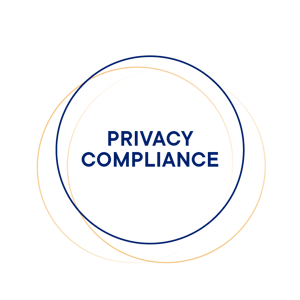 Privacy is both a value-proposition that clients and end-customers expect and appreciate, as well as a legal requirement.
witboost Privacy Compliance allows you to be GDPR and CCPA compliant by design and offers a comfortable and automatic way to manage PII.
Automatic discovery and tagging of PII (Personally identifiable information)
Would you like to know more?