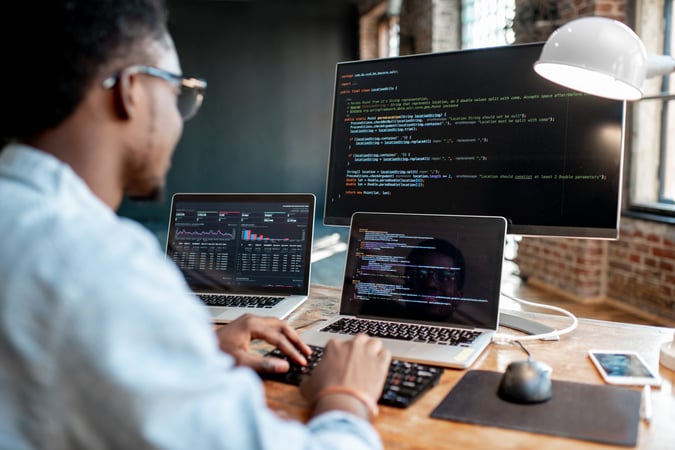 ABOUT US
Agile is not just part of our name: it's part of our DNA. It's who we are. We are problem solvers, unhindered by a mastodon-size structure, we move fast, respond to and overcome the challenges, adapt to changing needs and technologies. In one word, we are agile.
For you this means relying on a team of energetic, young, yet experienced professionals, who hit the ground running, and keep running to the finish line. We always deliver, no matter the challenges, and we deliver fast, guaranteeing the shortest possible time to market.
We don't ship unnecessary bulk, and each solution is unique to each situation. We listen carefully to your needs, design a system and then, like for a bespoke suit, we go through the process of tweaking it, checking all the seams and ironing out all creases and wrinkles, until it fits perfectly and exceeds your expectations.
We don't oversell, because it is our responsibility to keep our promise and deliver a high quality, dependable solution that does all we said it would, and more.
Like a research lab, we are always looking for what's next. R&D plays a huge role in our company, the importance of which can not be underestimated.
We study new technologies and paradigms to get a deep understanding of how they work, what benefits they bring to the table, what flaws need be corrected.
We push the envelope until they are mature enough to be part of our solutions, to constitute a concrete advantage for you in real-world, data intensive environments.
That is why we have been pioneering Data Mesh in Europe and why we are already able to bring it to market. It's also why we focus heavily on processes and people, using Elite Data Engineering principles.
Because of this Witboost has become the most advanced container-based micro-services platform available today and it keeps evolving to maintain its competitive advantage for many years to come.
At Agile Lab everything is based on Collaboration, Transparency, Efficiency, Results, and Inclusion. Maintaining a public handbook is the best representation of this philosophy and of how we work. It also serves as a constant reminder and a guarantees of our values for our clients, our employees and people who want to become part of our growing team.
It takes inspiration from the GitLab Inc. handbook (credits to them, for their impressive vision and execution) but adapts to what Agile Lab currently is.
It is therefore an ever evolving work-in-progress, and we are committed to always keep it up-to-date, aware that mistakes will be made, but always remaining focused on improving ourselves. Advance, Support, Continue to advance.
In order to pursue the objectives set forward in our Mission and Vision, we always aim at being more than "just" a supplier. We aim to build a relationship with our Clients based on shared goals, mutual trust and a common vision, in order to create win-win scenarios where both sides benefit from working together.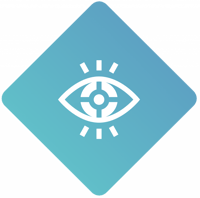 We envision a sustainable world where companies can grow efficient and decentralized, leveraging distributed data platforms that allow automatic and real-time decision-making.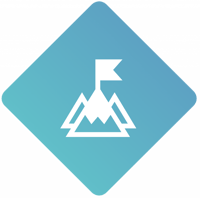 To enable companies and corporations to migrate to innovative distributed platforms by providing them with cutting edge software that creates efficiency and takes full advantage of the power of AI and real time data driven decision making
Our development is agile. We have an adaptive approach, able to keep the pace of evolving business requirements.
We are ready to track and respond to changing customer needs, while delivering high quality solutions, as we embrace continuous improvement and refactoring practices. We want our clients to be part of our team, since we recognize the value of collaboration. We care about quality, performance, availability. Agile Lab believes in people and we want our teammates to grow and learn to always provide our clients with the absolute best solution.
We believe in always giving 100% in what we do, pushing ourself and the envelope to deliver bespoke solutions for each of our Clients, addressing specific needs and always creating value by solving problems, cutting costs and maximising returns.
We are up for any challenge. We solve problems rather than avoiding them, We are not afraid of trying new solutions and testing (and re-testing, and re-testing again and again) them until they work just the way we want to.
That is why our motto is
GO BIG OR GO HOME
Just like the Californian surfers who pushed themselves to be brave and go in search of the perfect wave, we are always looking for the perfect solution.
And we won't settle for anything less.
These are our values.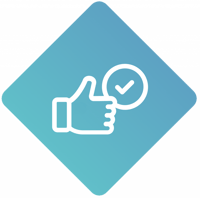 We always keep our word.
We don't overpromise or oversell.
We are dependable and trustworthy.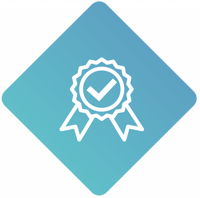 We always deliver.
We are up to any challenge.
We only deliver high quality solutions that create real value.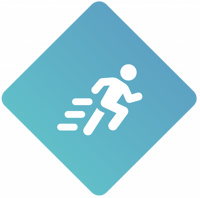 We deliver fast, for the shortest possible Time To Market.
We hit the ground running and keep running to the finish line.
We provide a very quick software implementation for rapid productivity.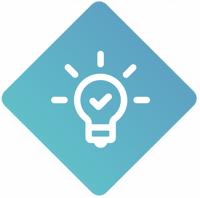 We are proactive, not reactive.
We come with a game plan and anticipate possible problems.
We immerse ourselves in the Client's environment to fully understand it and work WITH the Client to find the best and most appropriate solutions.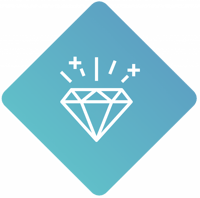 We use new technologies that others are still not familiar with, but only after having acquired a deep understanding and having fully mastered them.
We are technology leaders in our niche sector.
We are highly skilled in innovative technologies, but only employ those that provide read added value. Technology for us is a tool, a very important tool, but never a goal by itself.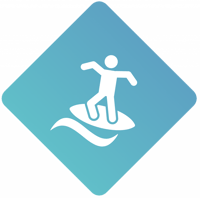 Agile is not just part of our name. It's how we work. It's who we are.
Self management organization
Working smarter to achieve greater goals
Agile Lab's working methodology is based on the principles of self management.
Each person can count on the full support of the whole team, but at the same time everyone is encouraged to push themself to reach ambitions and goals, recognised and rewarded in an extremely transparent manner.
In other words, each professional working at Agile Lab is implicitly trusted by the company to fulfill their own role, to complete the agreed task, to produce quality work and find effective solutions to overcome problems and obstacles. This autonomy, as opposed to a hierarchical model, translates into an enormous improvement in efficiency and removal of organisational bottlenecks.
To reap the benefits in terms of flexibility and efficiency of self management, while bringing cohesion to the whole team and a uniformity of vision and intent, a very effective organisational scheme and methodology has been created in cooperation with Leapfrog. It is based on the Holacracy principles, a method of decentralized management and organizational governance, or a holarchy of self-organizing teams rather than a management hierarchy.
In Agile Lab's implementation of Holacracy, this means the creation of a space (roles and circles, pictured below) with very well-defined responsibilities and complete decision-making delegation. Moreover, the very process through which these roles and circles are created is inclusive and integrated: all members of a circle participate in the definition of their own roles with the sole purpose of pursuing a common goal.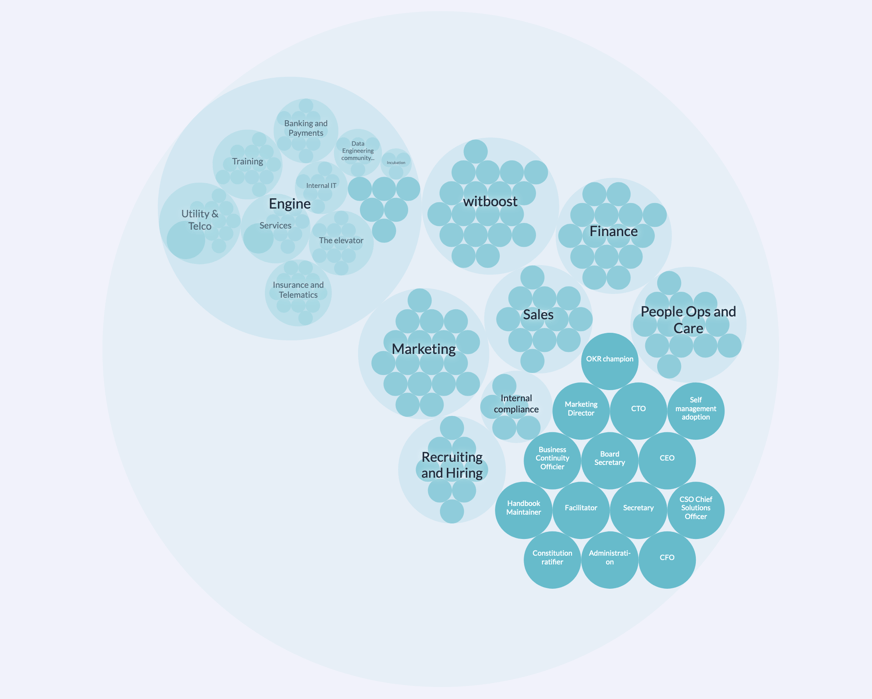 By fully leveraging the Holaspirit platform and keeping its handbook updated, this system allows everyone to have complete visibility of how Agile Lab operates, as well as day-to-day operation responsibilities, clients' projects, R&D, technology development, and so on. This allows to quickly and effectively identify the right person to ask for information, clarifications or help.
This organization model has proven instrumental in supporting the growth of the company as a whole (we have been twice selected as one of Europe's 1000 fastest growing companies in 2021 and 2022) as well as the professional growth of the people working in and with Agile Lab, both as an individual and as part of a group.
With the introduction of self management, for instance, Agile Lab created a large number of roles whose goal is improving the quality of life at work. In a hierarchical model, the company objectives and priorities are "passed down from the top" and often top level executives focus on turnover and profitability much more than on work-life balance. When the decision process is inclusive, on the other hand, the focus is shifted on everybody's needs and so there is a pervasive attention to the employees' welfare, because strategies, policies and improvements are brought forward and approved directly by the collective.
In its "startup phase" Agile Lab had a very strong imprinting from its two co-founders. This gave the company a strong vision in the beginning, but the need soon arose for everyone in Agile Lab to be able to take decisions with more authority and independence and to also have an impact at an organisational level. Agile Lab always hires the best of the best and it is only natural that these people could get a chance to shine and bring all their worth to the table.