July 2023 - Agile Mag Newsletter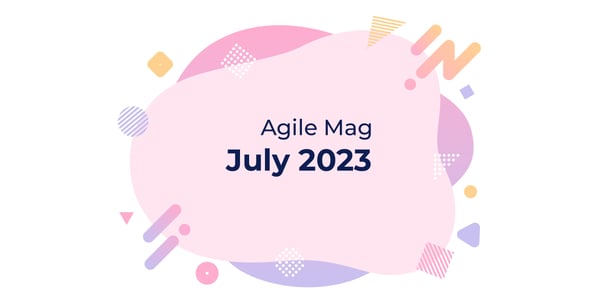 Hi,
As the summer season continues to unfold, we're excited to share the latest updates, news, and insights with you.
This edition's highlights:
💥How to Future-Proof your Data Mesh architecture: Q&A session with Paolo Platter
▶️ Big Data London next edition: join us in London in September.
💡Data Ops in action with Nessie, Iceberg and Great Expectation: video available.
📚 Driving Data Quality with Data Contracts: a comprehensive guide by Andrew Jones.
📣Open Positions: the hottest opportunities to join our team.
Insider
---
Knowledge Base: How to Future-Proof Your Data Mesh Architecture
A unique learning opportunity for data enthusiasts, architects, and practitioners: the Data Mesh Learning Community recently organized an engaging Q&A session with Paolo Platter, our Co-Founder and CTO, in which he explored the transformative potential of the Data Mesh approach and shed light on its key components.
On Stage
---
Agile Lab at the next Big Data London conference
We are thrilled to share that we are all set to participate in this year's Big Data London event, one of the most eagerly anticipated conferences for data, analytics, and AI in Europe, on the 20th and 21st of September.

On day 1, Roberto Coluccio, Staff Data Architect at Agile Lab, will deliver an engaging talk on "How to govern your Data Mesh with Data Contracts."

🤝 If you're attending the event, we invite you to stop by our booth 628. Let's connect and explore how Witboost can efficiently boost your Data Governance strategy.
LEARN MORE and register soon!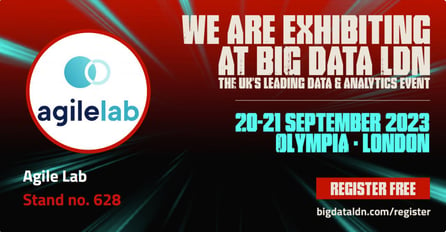 DataOps in action with Nessie, Iceberg and Great Expectations
During the last Dremio Subsurface Conference, Antonio Murgia, Senior Data Engineer at Agile Lab presented how Nessie, Iceberg and Great Expectations are used to build a DataOps pipeline that ensures data quality and avoids "datastrophes.".
If you missed the TALK, it is now available.
Elite Data Engineering
---
Hot off the press: Driving Data Quality with Data Contracts, by Andrew Jones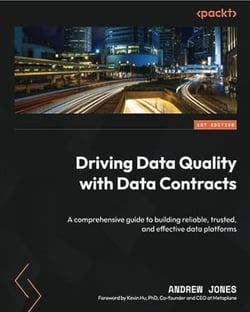 "A data contract is an agreed interface between the generators of data and its consumers. It sets the expectations around that data, defines how it should be governed and facilitates the explicit generation of quality data that meets the business requirements."
From Driving Data Quality with Data Contracts. A comprehensive guide to building reliable, trusted, and effective data platforms. By Andrew Jones. Packt Publishing, June 2023.
I've been exploring why contracts are a hard problem in distributed systems at the Book Club. In a not so far away land, (data) contracts seem to provide new opportunities to mitigate old challenges. In Jones' words: "The root cause of all these [data platform] problems is that this data was not built for consumption."
Team
---
Join us!
We are always looking for the best talents in the market!
Join us! We're seeking talented individuals to join our team. We're looking for passionate, motivated people who want to make a difference in data world.
Here are our OPEN POSITIONS:
---
Feel free to share the newsletter with your team and friends.
Was this email forwarded to you? Sign up here.