May 2023 - Agile Mag Newsletter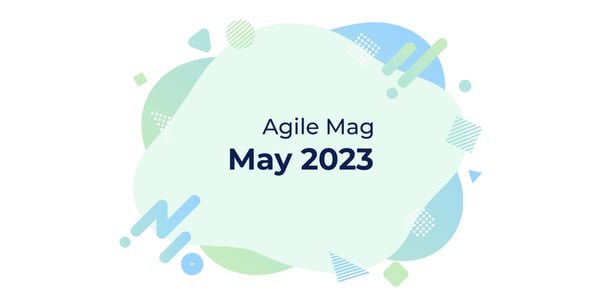 Hi,
Here we are with a new edition of our Agile MAG. We hope you'll enjoy it!
This edition's highlights:
▶️ Automating Complex Provisioning for Data Applications: download the new white paper.
💡Data Innovation Summit 2023: exciting days in Stockholm.
🏅The most popular white paper of Q1 2023: our content about Data Mesh implementations has been awarded by EM360 Tech.
📚 Data Management at Scale: the second edition by Piethein Strengholt is now available.
📣Open Positions: new opportunities to join our team.
Insider
---
Automating Complex Provisioning for Data Applications
A new white paper created specifically for technology leaders, to tackle the limitations of traditional provisioning and deployment methods, providing valuable insights to address critical questions of data teams. Unlock the full potential of an automated Control Plane, streamlining operations, saving time, and reducing costs. It's time to lead the way in data application deployments and drive innovation in your organization.
Get your FREE COPY!
On Stage
---
The most popular white paper of Q1 2023
We're proud to share that our whitepaper "The practical guide to Successful Data Mesh Implementations" has been awarded, by EM360 Tech, as the most popular one of Q1 2023.
If you haven't read it yet and want to know more about it, DOWNLOAD it now!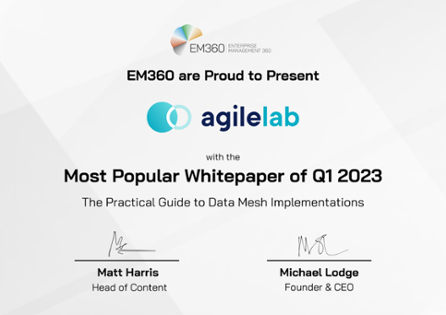 Data Innovation Summit 2023: a revolutionary journey towards the Data Governance shift left
Great days at the last Data Innovation Summit in Stockholm: we had a panel talking about Data Governance shift left with Paolo Platter, CTO & Co-Founder at Agile Lab, Stefano Patti, Head of Data Architecture & Technology at UniCredit & Tomas Dersjö, Senior Manager at Scania.
We had amazing conversations with experts about data engineering platforms, data mesh, data quality, data architecture and how Witboost, our platform, can help companies discover, elevate and productize their data.
If you want to know more about the event, have a look at the article published by IT INDUSTRY TODAY.
Elite Data Engineering
---
Strengholt's Data Management book has now its 2nd Edition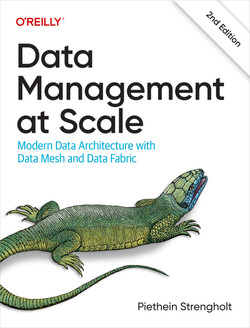 Last month, O'Reilly released the 2nd edition of Piethein Strengholt's Data Management book. In this 2nd edition, the author sets himself the goal to move away from personal - and often hard to generalize - experience about "(re)structuring large data landscapes". Instead, Strengholt chooses to contribute in the following: why a data strategy is needed; how to handle operational systems - and master data management - in Data Mesh; how data fabric can help on the consumer side; how to approach data modeling for building data products. Reference: Data Management at Scale. Modern Data Architecture with Data Mesh and Data Fabric. By Piethein Strengholt. O'Reilly, April 2023. Second Edition.
Team
---
Join us!
We are always looking for the best talents in the market!
Our team is continuously growing, we are always looking for new members to join us and become part of our team.
If you would like to join a top-tier data engineering firm with a remote-first culture and an international mindset, take look at our OPEN POSITIONS:
---
Feel free to share the newsletter with your team and friends.
Was this email forwarded to you? Sign up here.