Big Data Technology Warsaw Summit 2023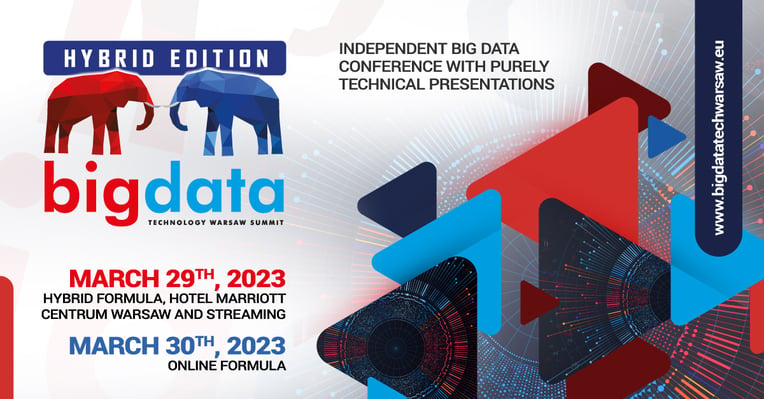 We're proud to announce that we are participating at Big Data Technology Warsaw Summit (BDTWS) 2023!
Being our first time at the event fills us with excitement and one of our colleagues has prepared a great presentation.
At BDTWS 2023 Giuseppe Lorusso, Big Data Engineer will discuss a solution he's been working on in order to provide a robust monitoring and automated maintenance system for streaming applications. Here's a sneak peek of the talk:
Handling billions of messages per day with a streaming applications is not an easy challenge. Streaming applications never sleep and maintaining them, even with automated solutions often causes sleepless nights for many. So, how do we have peaceful nights of sleep while our application is working hard and safely?
A working codebase is not enough. Many issues can arise during the never ending life of our application: ingesting an exceptional message in the pipeline, infrastructural or network issues, etc. These issues can't be avoided in the real world: that's why a robust monitoring and automated maintenance system is necessary to automatically detect, alert, and react in real-time.
Giuseppe will present an architectural solution currently in production in the enterprise world.
Check out his profile for the conference here.