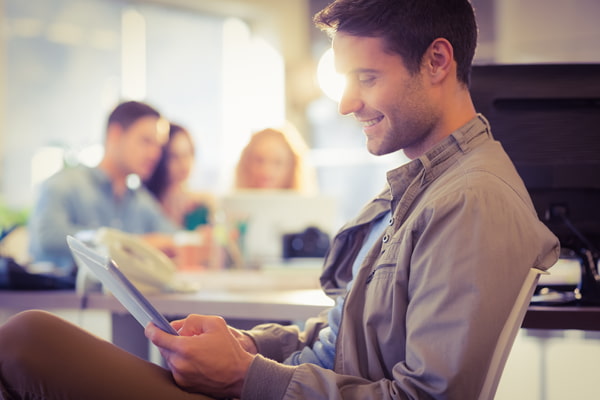 SERVICES

A team of skilled professionals
We created Agile Lab with the precise intent of building a company of highly skilled professionals, specialized on "data" and scalable technologies. That's why we are constantly committed to finding the best talents to join us and accomplish our goal.
But our approach is not just focused on technologies.
We want to be deeply involved at the business level to have a full understanding of the details without losing a high level perspective and the overall scope of the project: we approach every aspect of our work to generate the maximum value, especially for companies that want to enhance their core processes with Big Data and AI.
Services and Methodologies
Organisational
transformation
Machine Learning
in production
We help companies to identify best practices
for designing and implementing a successful
data strategy
: the most appropriate technologies to choose, how to build effective analytics, how to govern data science processes, how to define a ROI for the use cases.
To best understand how to run that process, we also often practice "
hacking sessions
" for non-technical people with our Clients, or organize custom workshops for "tech guys" to help identify the right use cases and what type of insight can be gained, to
analyze and map the company's data landscape
and to support the re-design of future architectures.
From development and architectural guidance, planning and implementation, to team augmentation and code review, we offer a full range of services for long-term or short-term engagements. Weather you are already in production or just looking for additional bandwidth and expertise, we'll take charge of the central technical elements of your project, from initial technology recommendations and planning, to design, development, and deployment of applications: we'll help you cross the finish line in record time.
Our development is agile. We have an adaptive approach, able to keep the pace of evolving business requirements.
We are ready to track and respond to changing customer needs, while delivering high quality solutions, as we embrace continuous improvement and refactoring practices. We want our clients to be part of our team, since we recognize the value of collaboration. We care about quality, performance, availability. Agile Lab believes in people and we want our teammates to grow and learn to always provide our clients with the absolute best solution.
Managed Services and production infrastructures providers (Hadoop, AWS, …) often offer unique features, services and support, ranging from basic access to
virtual machine
and data intensive architectures software, from fully configured software to full service support options for optimum monitoring and maintenance. With so many different offerings, businesses must first evaluate their requirements and expectations from such data architectures to minimize the chances of failure in installing such a data intensive environment. We can help to manage all the complexity by offering a full-service that avoids concerns and shortcomings in such critical matters.
We can design, develop and deliver our solutions in a fully managed production environment as well as to manage your infrastructure both on-premise or in Cloud, also supporting 24/7 full-service solutions and taking actions according to the SLAs of your business.
Specifically for Cloud environments, we design, code and manage Cloud Infrastructures like AWS, Google Cloud Platform, Microsoft Azure and Kubernetes (Cloud Native Computing Foundation): using CI/CD techniques we automatically bring the code into production and optimize your infrastructure, always in accordance with your budget decisions.
Open Source is our philosophy, our favourite instrument to build software, to share our skills, to explore and to be always ahead on cutting edge technologies. We work in a challenging environment where sharing knowledge allows our growth within the software development community. That's why the core of WASP, our Wide Analytics Streaming Platform, is open source.

To share our passion for technology and innovation we set up periodically MeetUPs open to everyone who wants to know, discuss, deepen and focus on methodologies, tools, technologies and interesting use cases.
If you want to take part, follow us to be updated.