From SAP to Data Mesh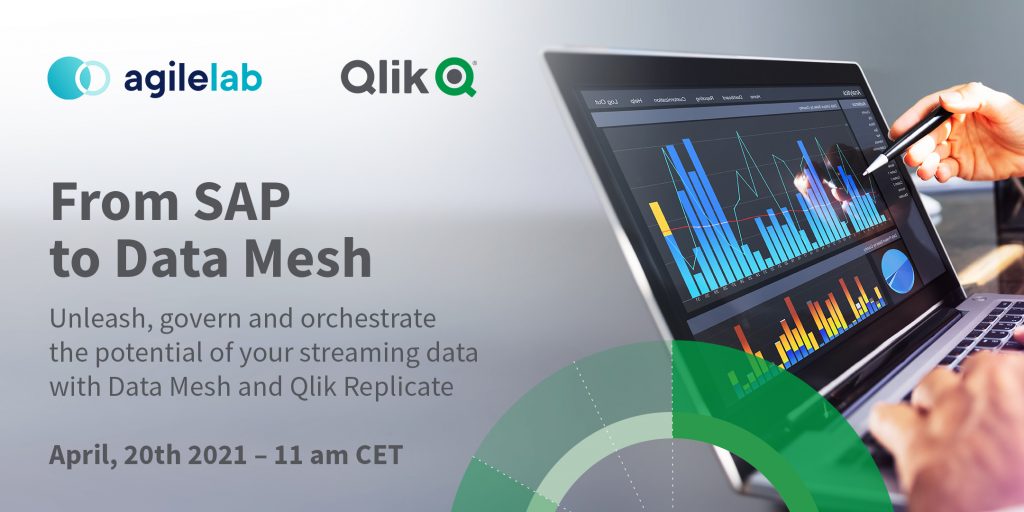 As the data ecosystem gained its momentum in the last ten years, more and more companies invested in becoming "data-driven" after the early adopters demonstrated how much value data could generate.
This "gold rush for data" focused on opening silos and centralizing data into platforms, lakes, pushing faster and faster towards distributed architectures, hybrid clouds, even transitioning from IaaS to PaaS to SaaS. But it lacked attention to aspects like data ownership, data integration, data quality assurance, scalable governance, usability, trust, availability and discoverability of data, which are the key factors that allow consumers to find, understand, and safely consume data to provide business value.
During the webinar, we discussed with Guido Pezzin (Qlik QDI TSM Italy), Roberto Coluccio (Agile Lab Big Data Architect) and Robert Zenkert (Qlik Analytics Data Architect) how a Change Data Capture strategy could be useful to replicate events from an existing SAP environment inside a data product, which is the basic quantum in a Data Mesh architecture.
If you missed the event, fill in the form and watch the video!
[ninja_form id=18]