The right path for a successful Cloudera Data Platform (CDP) migration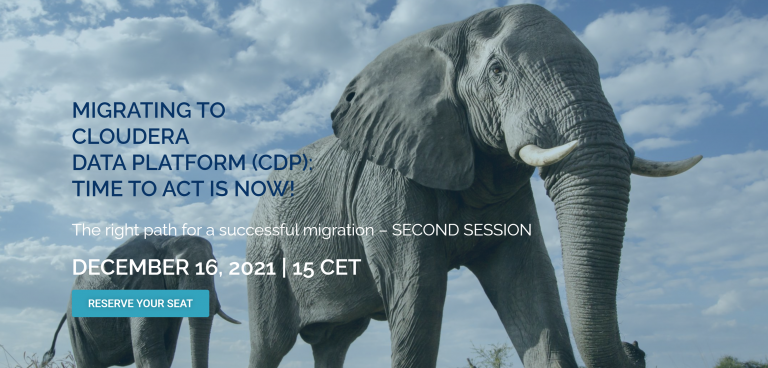 After the success of the first session, we have now planned a second one, on December 16th, at 15 (CET).
The Cloudera Data Platform (CDP) migration is coming up, since next March 2022 will see the end of life for CDH and HDP.
Together with our partner Cloudera, we are going to demystify one of the most actual challenges in the Data Management landscape: the migration to the new Cloudera Data Platform (CDP).
During the session, Fabrizio Marini, Solutions Engineer at Cloudera, and Andrea Mallegni, Sales Engineer at Cloudera, will explore the opportunities and the breaking changes that have to be driven during the shift from HDP/CDH to the CDP and Lorenzo Pirazzini, Big Data Engineer at Agile Lab, will go deep, focusing on how a company should structure its CDP migration to have a successful transition.
Don't waste time, the old CDH & HDP are going into the end of life by March 2022….it's time to act.
Reserve your seat now!