La classe operaia va nel CDA - Persone & Conoscenze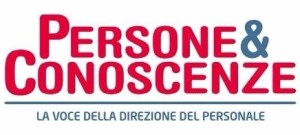 From co-operatives to horizontal organisations, to make workers count (effectively).
How to involve employees in strategic business decisions and activities?
More and more companies are appreciating the benefits of transparency and employee involvement as an excellent strategy for boosting productivity. The magazine Persone & Conoscenze explores the topic with some testimonials including Paolo Platter, CTO @ Agile Lab, who tells how the company is living this evolution.